Maths Day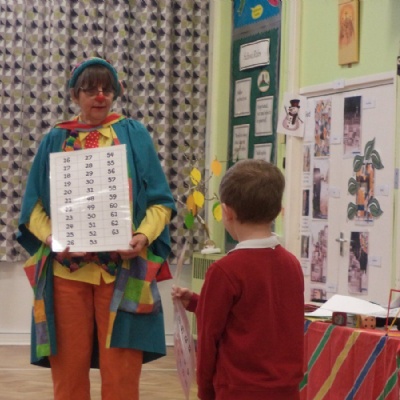 On Wednesday 4th January 2017, Church Hill CofE Junior School held a Maths day! The purpose of this day was to prmote the three aims of the new curriculum: number fluency, poblem solving and reasoning.
Our launch assembly involved Hatti the clown capturing the children's curiosity through mathematical magic. Each class then took part in some Active Maths outside on the playground where they really improved their number skills. After that, pupils had to think strategically and logically to crack mobile passwords, solve how many times a paper could be folded and find out whether you would be able to order 49 chicken nuggets from McDonalds! To finish off, we really wanted pupils to understand why mathematics is important and therefore looked at its application to real life. For example year 3 had to budget for a holiday and compare the differences in price between camping and glamping trip!
Here are a few things our pupils has to say about the action packed day:
'Maths day was fun and we learnt so much at the same time'
'All of the problems made us think really hard and really quickly. We had to use a range of skills at the same time'
We look forward to Maths Day 2018!