Amazing success of our Family Reading Cafe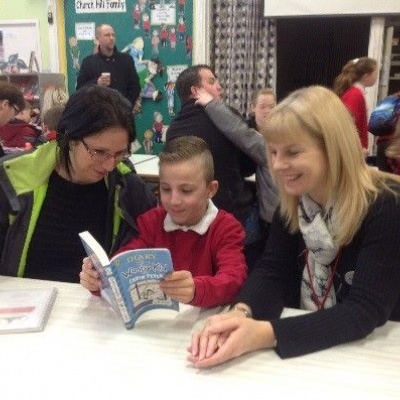 At 8am our school doors opened to our first 'Family Reading Café'. It was a huge success! Our school canteen and hall were full of parents, staff and children enjoying scrumptious breakfast delights whilst sharing reading and discussing the books and characters.
Megan Wale, aged 10 said 'I liked the chance to look at the book fayre with my Mum and to share my reading book with her. We enjoyed eating breakfast the together and talking about the book we bought.'
Due to the amazing success of this event we will be running it every two weeks. Our next reading café will be held on Friday 17th March. We hope to see you there.