Healthy School Plus Award- ACHIEVED!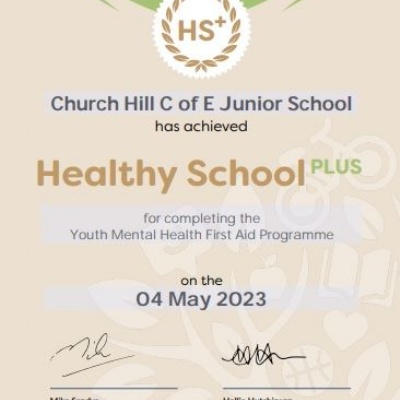 Wow! Church Hill C of E Junior School are proud to share that we achieved the Healthy Schools Plus status 5 times this year due to the level of mental health training upheld and our support to parents' mental health.
If you need any support with mental health, please do not hesitate to contact us. Our school doors are always open for a chat.
Click here for some more information on mental health and wellbeing.