Eco Warrior/Foodies November Challenge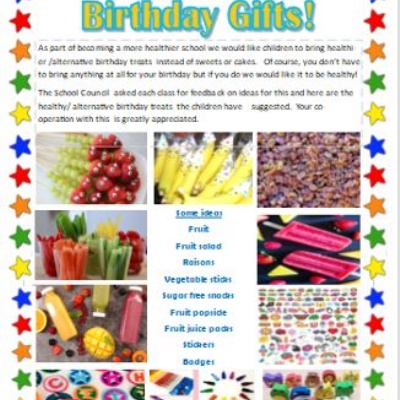 November's Challenge for Eco Warrior/Foodies
You have been chosen to be an Eco Warrior/Foodie this year – how exciting!
For a little while this year, our Eco Warrior/Foodie meetings will not be taking place face-to-face, however I will be writing to you every month and would love to hear from you.
Each month, I will be sending you a little challenge. You can complete these challenges independently or with a friend, share it with your class and even your family!
November's challenge is to remind your class about the healthy birthday gifts. Please can you make sure that your class has one of these posters displayed in the room.
I hope to see you soon.
Thank you,
Mrs Manani