Eco Warrior/ Foodies December Challenge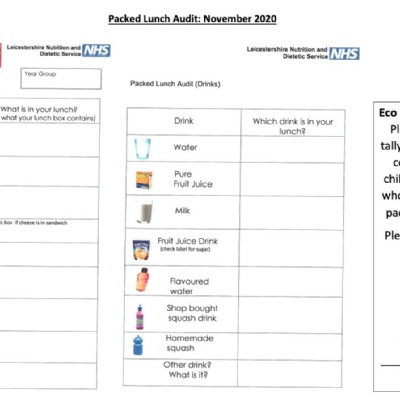 December's Eco Warrior/Foodie Challenge
December's challenge is to complete a packed lunch audit in your class. This is to see what improvements we can make in school to encourage our peers to bring healthier packed lunches.
Using the sheet that I have provided, please tally the number of children who have bought in that particular food or drink in their packed lunch.
You can choose any day of the week to complete this packed lunch audit – it should not take longer than 5 minutes.
Once you have completed the audit, please hand the sheet over to your teacher, who will then pass it on to me.
I hope to see you soon.
Thank you,
Mrs Manani