Creative Challenge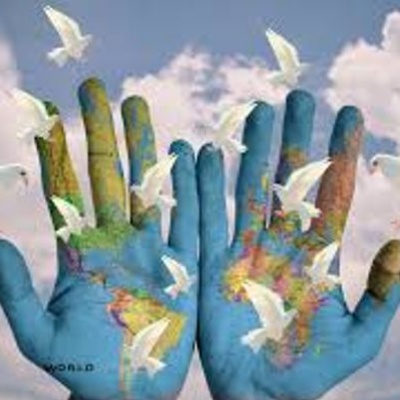 The theme for our creative challenge this year was 'Peace'.
We asked our children to think about and appreciate peace and create something that illustrated what Peace meant to them.
It could be anything that used their talents creatively, such as a painting, sculpture, poster, poem, song or anything else that took their fancy!
We had so many entries, it made the judging extremely difficult. Families went above and beyond during lockdown to create some really special pieces of art. We considered:
· How clearly the message of 'Peace' was presented
· The quality of the presentation.
· Aspiration shown in the task (more complicated use of materials, more advanced art techniques, ambitious vocabulary).
Here are our winners, their houses and the number of house points each entry won.
Joint 3rd place (50) Amarrah (6EH Balmoral)
Diya (3SL Kensington)
Joint 2nd place (100) Anika & Eesha (Yr5 Balmoral)
Sonia (3SL) & Abi (5SP Windsor)
Joint 1st place (200) Klaudia (5AO Windsor)
Maisy (4RS Kensington)