STEM Day 2022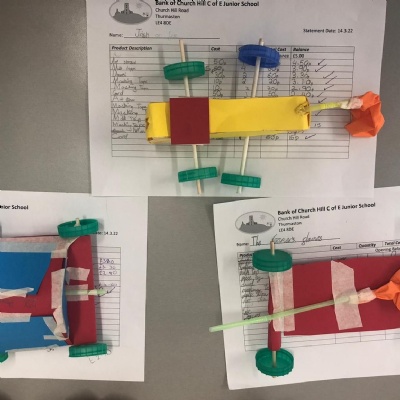 Monday 14th March saw the whole school take part in our annual STEM Day.
The morning consisted of everyone taking part in a STEM challenge to design and make a balloon car. Each team was given an allocated amount of money to purchase materials with!
In the afternoon pupils had a TEAMS call with Paula McMahon, an engineer, where they had the opportunity to ask her lots of questions.
The children finally completed a number of experiments including exploring static electricity, dancing raisons and optical illusions.
Pupils have taken home their exciting science packs to continue their scientific learning at home. We look forward to seeing pictures of all the experiments either in their homework books or on our Twitter account!