Holi Festival celibrations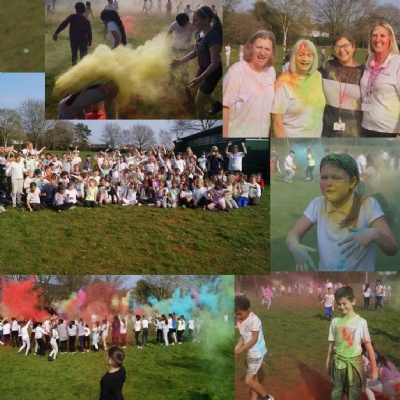 On Tuesday 22nd March, Krishna Avanti Primary School, brought some of their Year 4 children to talk to us about the Hindu festival of Holi.
Despite a few initial nerves, they really brought their faith to life for our children and explained that Holi celebrates the blossoming of spring and marks the end of winter. It also celebrates the joys of love and the victory of good over evil.
They told us that the many colours of paint they use in Holi (Festival of colour) each have a specific meaning.
- red symbolises love and fertility
- yellow is the colour of turmeric, a powder native to India and used as a natural remedy
- blue represents the Hindu God Krishna
- green is for new beginnings
We thoroughly enjoyed celebrating Holi with them. Here are some fantastic images of the afternoon.