Easter Service 2022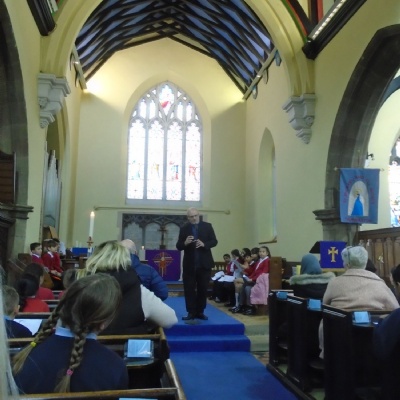 On Thursday 7th April, pupils from the school walked down to take part in the Easter Service at St Michaels and All Angels Church.
Year 4 ran the service, recalling beautifully the Easter story and singing hymns which the whole school had been practising this half-term in preparation.
Reverend Day reminded us about the importance of Easter and the love Christ showed mankind when he gave the ultimate sacrifice on our behalf. He also told us that Easter is a time to celebrate Jesus's resurrection before leading a prayer.
We'd like to thank all the parents who attended and volunteered to support us.
Dear Lord,
May I realise afresh today what Your death and resurrection mean for me.
Forgiveness, freedom, and the ability to walk with You through this fallen world into eternity.
May I always find my satisfaction in You and Your willingness to offer Yourself to me.
In Jesus' Name, Amen