Parent Questionnaire 2022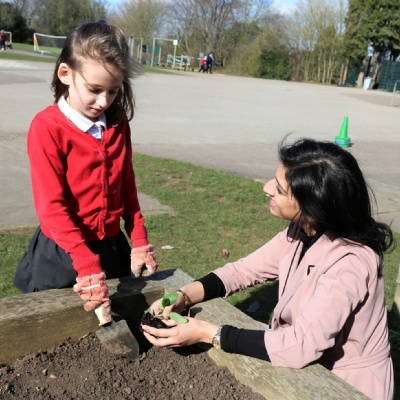 Thank you so much for completing our parent questionnaire. We have received the strongest set of results this year and we are delighted to share them.
100% of parents stated their child felt safe at this school.
100% of parents felt welcome when coming into school.
99% of parents felt their child does well at this school and stated that they were happy with the values and attitudes it promotes.
98% of parents felt their child was happy at this school and would recommend it to another parent.
98% of parents stated the school makes them aware of what their child will learn during the year.
97% of parents felt the school makes sure its pupils are well-behaved.
96% of parents felt the school supports their child's wider personal development.
We were overwhelmed with the level of positivity and thought we would share some of the lovely comments with you.
'Thank you for everything. My child has become clever and confident since being at Church Hill. You are amazing.'
'The school is doing brilliantly at all stages. From keeping parents informed to accommodating late changes. Fantastic school!!!! They also push academically to enable the children to reach their full potential.'
'It's been fantastic to see her growth and development.'
'The teachers are really good and have helped both my children's development.'
'Since joining Church Hill I feel Xxx has grown in confidence and will confidently challenge herself in more ways now. She loves the houses and how the children are always encouraged and rewarded for their efforts and achievements.'
'Amazing teachers and staff who really do care about my child's development! Thank you so much!'
'My son is always keen to learn and be honest. The school values their children a lot and looks after their academic.'
'I felt during the lockdowns the whole ethos of the school came home and during a difficult period of time for many the school support was amazing.'
'My daughter is allowed to be herself and is encouraged to be herself.'
As always, we strive to improve and be better for our pupils, parents and community and therefore will work on any areas parents felt needed consideration. We look forward to sharing these developments with you over the year.
Mrs Sudera