Writing
Intent for English
At Church Hill C of E Junior school, we believe that reading, writing and all related spelling and grammar skills are essential for success in later life. We aim to promote high standards of language and literacy by equipping pupils with a strong command of the spoken and written language in order to express their emotions and ideas in an everyday, real world context and to further their learning. It is our aim to provide enough varied opportunities that create lasting memories that will stay with them for the rest of their lives and will enable each individual child's light to shine.
We embed writing across the curriculum, helping children gain the skills necessary to become lifelong learners and understand how to communicate effectively in a wide range of situations for a variety of purposes. This is done through the implementation of 'The Write Stuff' by Jane Considine, that places pupils at the heart of the learning experience.​ ​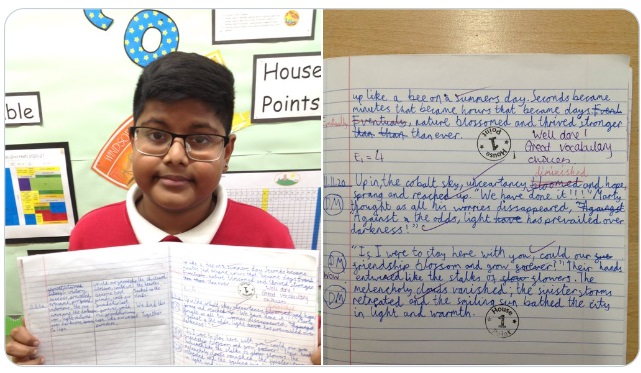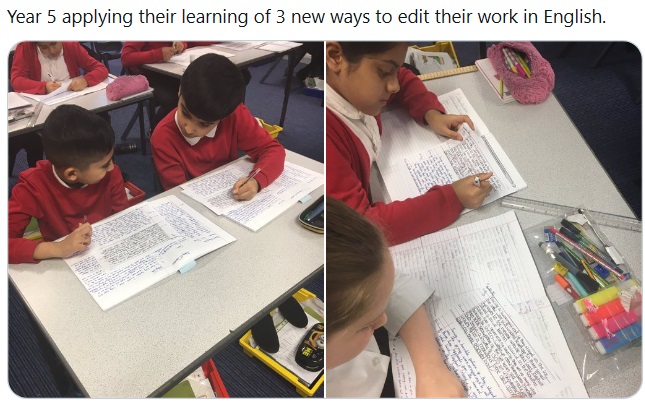 Each English sequence builds towards a piece of writing that showcases pupils' acquired knowledge, skills and understanding. We aim for all our children to become proficient editors who can identify areas of improvement and refine and edit their writing, so it takes into account appropriate language and style in a range of contexts.
Using The Write Stuff, we share a great model text, that exhibits all the features (and some ambitious ones too) of the text type that they will be writing at the end of the unit. We unpick it with the children, so they know how to construct a similar one. We share the writer's thoughts as we model the writing of a similar text. ​
We aspire that our pupils acquire a wide and rich vocabulary, where they understand nuances of meaning and are able to use word families and spelling patterns to spell unfamiliar words correctly. To do this, staff share, collect and reject the vocabulary that shows the purpose of the writing. Through the use of 'writing lenses,' we teach them how to construct sentences that convey meaning. We teach them grammatical terms and the importance of them and then we support our children in writing their own similar version.​
Throughout the process, we also encourage our children to take pride in the presentation of their writing and intend that our pupils leave school being able to use fluent, legible and joined handwriting.
Finally, we enable the children to independently write a similarly structured text and empower them to edit their writing – just like an established author.​
Church Hill and The Write stuff creates authors!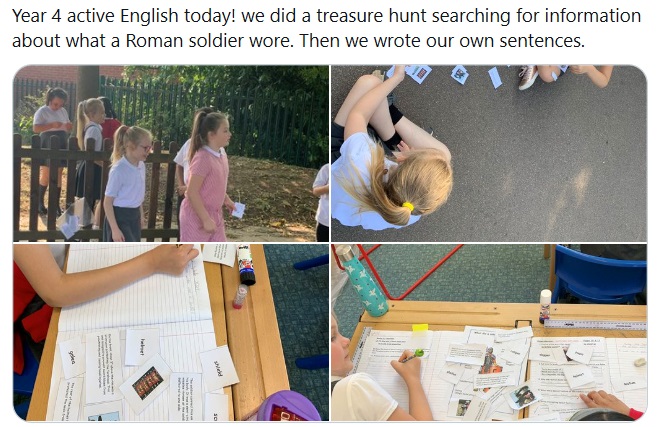 The national curriculum for English aims to ensure that all pupils:
read easily, fluently and with good understanding.
develop the habit of reading widely and often, for both pleasure and information.
acquire a wide vocabulary, an understanding of grammar and knowledge of linguistic conventions for reading, writing and spoken language.
appreciate our rich and varied literary heritage and that of other cultures.
write clearly, accurately and coherently, adapting their language and style in and for a range of contexts, purposes and audiences.
use discussion in order to learn; they should be able to elaborate and explain clearly their understanding and ideas.
are competent in the arts of speaking and listening, making formal presentations, demonstrating to others and participating in debate.
(National Curriculum in England: English Programmes of Study, DfE 2014)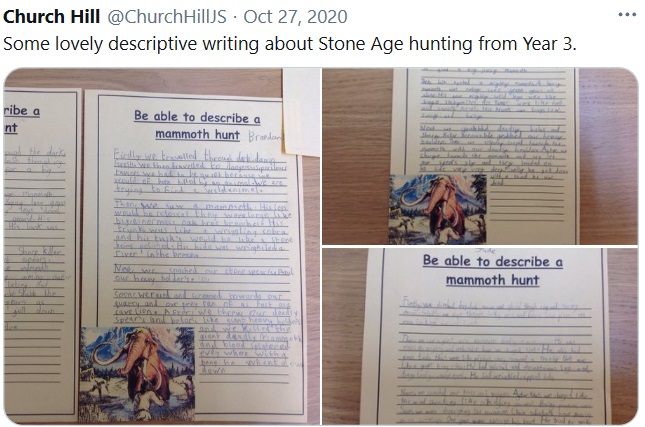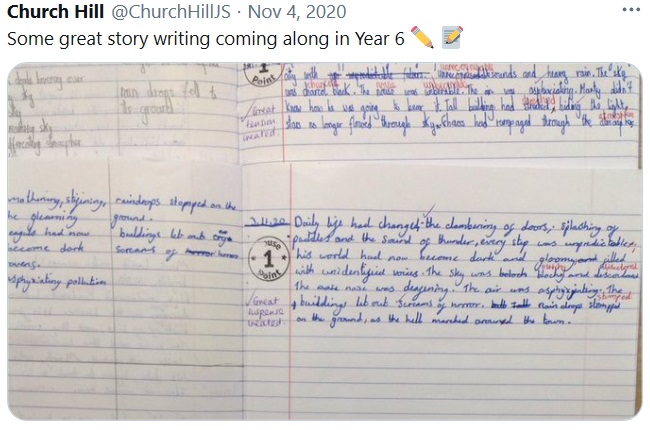 Here are some useful websites to support Grammar & Writing:
BBC bitesize: https://www.bbc.co.uk/bitesize/subjects/zv48q6f
ixl: https://uk.ixl.com
Topmarks literacy: https://www.topmarks.co.uk/english-games/7-11-years/spelling-and-grammar
Oxford owl: https://home.oxfordowl.co.uk/english/primary-writing/